In the effort to combat close to 450,000 types of viruses, mold & bacteria…
Harness the disinfecting power of the sun with UV‑C light.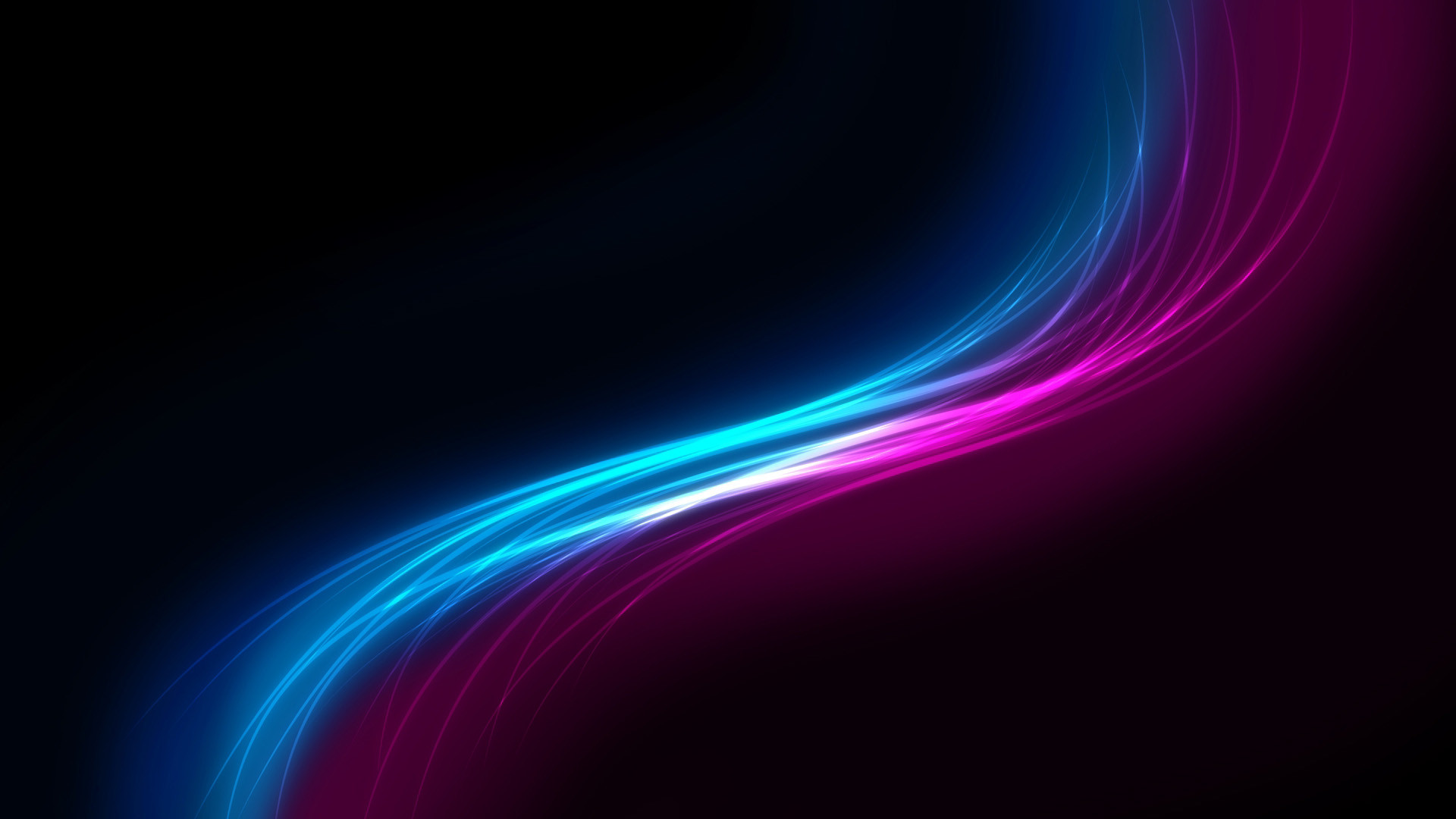 UV

Clean

is proud to be an authorized reseller of
American Ultraviolet® products.
Since 1960, American Ultraviolet
®
has designed and manufactured hundreds of thousands of insightful UV solutions that have led to remarkable results for many applications: UVC germicidal fixtures for Healthcare, HVAC, and Food & Beverage industries, where they are used in the air, in liquids, and on surfaces. UV lamps, for the UV curing of inks, coatings and adhesives. UV coating equipment, including UV roller coaters, substrate feeders and stackers, and envelope printers. All American Ultraviolet
®
products are made in the USA.
UVClean is here to help you take advantage of the latest in ultraviolet disinfection technologies which are used to kill and disable germs and viruses on surfaces and in the air. UVC disinfection has been used in medical and laboratory facilities for decades. Create a safer, healthier environment with the natural power of UVC light. Ask us about the many products we offer, a sampling of which are shown below.
MRS33-8 Mobile UV Solution
The MRS33-8, a best-selling, high power unit is economical and built to last. Automatically disinfect an entire area overnight or when no one is present in the room. It can be easily moved and operated wherever there is an AC outlet available. Touchscreen controls allow the user to easily choose the length of the disinfection cycle. Eight 33 inch slimline UVC lamps with highly polished reflectors provide the optical power required to disinfect rooms in minutes.
Features
Touchscreen control
Sturdy, coated stainless steel construction
High quality locking casters for ease of movement
Automatic safety shutoff all-around motion sensors
Convenient, formed stainless steel tubing eases handling and protects lamps
120/220 Volt, 50/60 Hertz
15 ft. heavy duty power cord
Specifications
Dimensions: 47"H x 20"W x 20"D
Weight: 85 lbs
Lamps: GML100 x 8, 254 nm wavelength
Electrical: 4A @ 120V, 2.2A @ 230V
Two other models are also available, for applications requiring higher power levels or faster disinfection times.
Blade - High Power, Portable Disinfection Device
Blade - High Power,
Portable Disinfection Device
The Blade is a powerful, handheld UVC disinfection device designed to quickly deactivate bacteria, viruses and fungi in spaces that may be inaccessible to permanently mounted devices and floor-based mobile units.
Its industrial strength allows it to quickly disinfect surfaces on items such as:
Masks
Pillows
Railings
Towel racks
Toilet surfaces
Sinks
Keyboards
Chairs
Cell phones
Door knobs
Tray tables
Desks
This device is widely used in laboratories, healthcare, food manufacturing and packaging facilities. It can also be used in homes and businesses for ultra-fast disinfection of surfaces. Besides common germs and viruses, it can also be used to kill mold. UVC safety glasses are included.
Features
Sturdy and lightweight aluminum housing weighs less than 5 lbs
Quickly disinfects common bacteria, viruses and fungi
Polished aluminum reflector maximizes UVC intensity
Readily available lamp is easily replaceable without tools
Large, comfortable handle
Simple on/off operation
Specifications
Dimensions: 18"L x 5"W x 6.25"H
Voltage: 120-240V; 50/60HZ
Uses one high output SBL350T shatterproof germicidal UVC lamp
Provides ≥735µW/cm2 of 254nm UVC intensity @ 6"
Lamp rated for 12,000 hours
6 foot, grounded power cord on 120V version
Check out this video to see how the handheld UVC Blade can be used to disinfect common desktop equipment:
Wall-Mounted, Upper Air Disinfection Solutions for Occupied Rooms
Since these units (TB, RAM & CM) are mounted at least 7 feet above the floor and none of the UVC energy is directed downward, they can be run continuously, even while the room is occupied.

As air gently circulates in a room due to natural and forced convection, it is disinfected when it flows near the level of these wall-mounted units.

They are ideal for waiting rooms, operating rooms, professional offices, shops and other areas that are typically occupied during the day.

By quietly and continuously disinfecting the air around patients, customers and employees, you show them that you care for their safety and well being. This increases their comfort and tendency to return.

Originally used to fight the spread of tuberculosis, these fixtures have been successfully used to control the spread of airborne microorganisms, viruses and bio-aerosols in hospitals, prisons, clinics and government buildings since 1960.

The ballasts in all of these units are warranted for at least 5 years of service.


TB Upper-Air Series
These reliable and attractive units are available in three sizes; for rooms of 100, 200 and 300 square feet. Larger spaces can be disinfected with multiple units.

Since no filters or fans are needed for the effective operation of these devices, they require no maintenance other than a bulb change every two years. They will operate on 110 or 230 VAC.

The adjustable, hinged louvers swing out for easy replacement of the lamps. The high quality lamps are guaranteed for two years (17,000 hrs.) of continuous service and produce no ozone.
RAM Upper-Air Series - Tamper Proof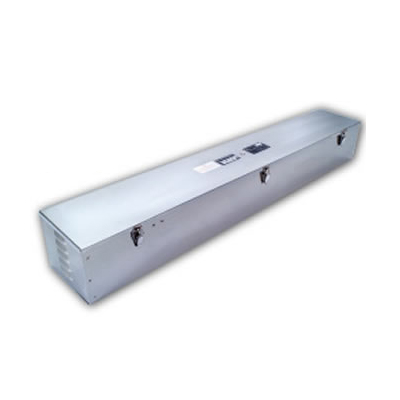 RAM Upper-Air Series - Tamper Proof
For heavy-duty air disinfection in occupied rooms, select the RAM series; available in 14 inch and 36 inch sizes. The two fans and two high output lamps in these units guarantee maximum disinfection of the air. The air is drawn end to end through the rugged and tamper-proof stainless steel housing.

These units are ideal for rooms with lower ceilings, since all of the UV energy is contained within the unit. No light escapes from the enclosure, so it is completely safe no matter where it is mounted.

The small unit is adequate for rooms up to 150 square feet and the large unit (36 inch) will disinfect air in rooms up to 300 square feet in size. Both units are available for either 110 or 230 VAC operation.

The ozone-free lamps are guaranteed for two years of continuous service and are easily replaced by unlatching the hinged cover.
CM 15 Upper-Air Corner Mount Model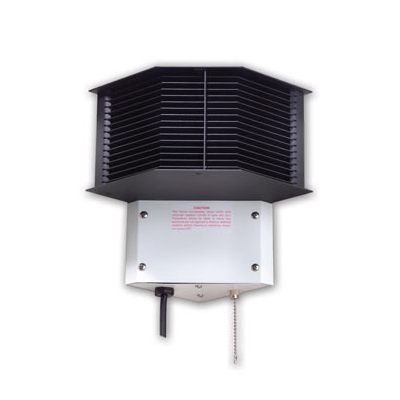 CM 15 Upper-Air Corner Mount Model
These smaller units can be conveniently mounted in the corners of rooms. As with the TB Series, these units have no moving parts; no fans or filters.

They rely on the natural or forced convection of the room air to circulate to and from the upper levels of the room where the air is disinfected.

One unit will cover 75 to 100 square feet. For larger spaces, a number of these units can be used. They can also be used to supplement the capacity of other larger models.

The ozone-free lamps are guaranteed for 9,000 hours and it is recommended that they be replaced annually. The louvers slide off with the loosening of one fastener for fast and easy lamp replacement.
Disinfection / Germicidal Fixtures for HVAC Systems
As with other UV disinfection equipment, these systems can be used to disinfect the air and surrounding surfaces, thereby reducing health hazards caused by airborne bacteria, mold, viruses, spores and other pathogens that tend to grow in dark and damp ventilation systems.
However, these fixtures are also used to improve the efficiency of HVAC systems by eliminating biofilm build-ups on cooling coils and drip pans inside the ductwork. By keeping the cooling coils clean, there is less resistance to the flow of air over the coils and better heat transfer, resulting in significant energy savings.
Many different configurations of UVC germicidal fixtures are available for HVAC applications; from single lamp externally mounted units to large, custom-built, multi-lamp units that span room-size plenums.
Three of the most popular types (ICR, DC & NC) are described below.
All three series are supplied with high quality, high-output American Ultraviolet
®
lamps.
Unlike many other germicidal lamps, the output of the American UV lamps are guaranteed to maintain at least 80% of rated UVC power for a full two years (17,000 hours) of constant service.
High output bulbs produce approximately 2 watts of power per inch of length and 11.7 µW/cm2 per inch at a distance of 1 meter from the bulb.
They produce no ozone or other contaminants
Made of high quality "hard glass" for excellent UV transmission
Major Benefits
Improved air quality - less health problems (less colds, flu, asthma, allergies, HAI, etc.)
Improved HVAC efficiency resulting in energy savings
Cleaner internal surfaces, especially on cooling coils, reducing maintenance costs
Eliminate the need for harmful chemicals and disinfecting solutions
Minimal maintenance: lamps only need to be replaced once every two years
100% satisfaction guaranteed
ICR Series - Infection Control Rack Fixtures
ICR Series - Infection Control Rack Fixtures
The ICR fixtures are custom designed to your desired microbial reduction rate and to fit perfectly inside of your ventilation system. They are ideal for large air handling systems and are being used at many hospitals, industrial and institutional buildings.

Large frames hold the lamps and can be quickly mounted inside of large ducts or plenums. Lamps and frames can be configured in a number of ways to maximize performance and cover the largest spans. Standard widths are 18, 24, 36, 48 and 60 inches.

All components are supplied as a complete, water-proof package: frame assembly, enclosures with fully assembled power supplies, ballasts, and indicators, connectors, wiring, lamp holders and high-output lamps.
DC Series - Externally Accessible Germicidal Fixtures
DC Series - Externally Accessible Germicidal Fixtures
These are standard sized units that permit the electronics and lamps to be accessed from outside of the ductwork. They can be easily located and installed at many locations in HVAC systems.

They are available in two and four lamp configurations. Multiple units can be used together and arrayed in a number of ways.

Besides the standard two year guarantee on lamp life, the ballasts are warranted for at least five years of service.

Various lengths are available: 14, 16, 24, 33, and 45 inches.

Input Power Options: 110, 208, 230, 277 VAC; single phase, 50/60 Hz
NC Series - Weather Resistant Germicidal Fixtures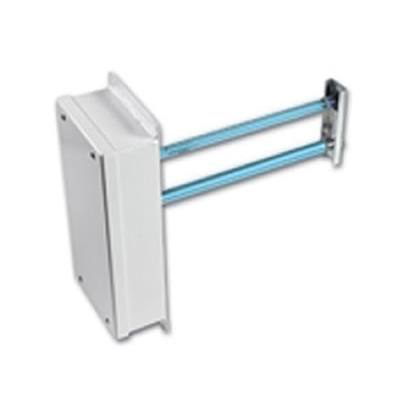 NC Series - Weather Resistant Germicidal Fixtures
Electronics can be easily serviced, since the enclosure is mounted on the outside of the HVAC ductwork. As with the DC series of fixtures, the design allows lamps to be replaced from outside of the ductwork.

They are available in one and two lamp configurations and can be installed vertically or horizontally.

Various lengths are available: 14, 16, 24, 33, and 45 inches.

Input Power Options: 110, 208, 230, 277 VAC; single phase, 50/60 Hz

Five year warrantee on ballasts and two year warrantee on lamps

Simple installation


Note:
Prolonged, direct exposure to UVC light can cause temporary skin redness and eye irritation. American Ultraviolet® systems are designed with safety in mind and, when properly installed by a professional contractor, do not allow exposure to UV light and allow for safe operation and maintenance.
Personal Size UVC Disinfection Device
If you are looking for a personal size, portable UV disinfection device, this is the one we recommend. It can be used inside your car, at stores, restaurants, hotels, for the desk top, and for items in the home. This is not an American UV product, but is available from UVClean, LLC.
We have surveyed and tested many of these smaller products on the market. In our opinion, many are not worth the money. However, this unit is of high quality, the correct wavelength and quite powerful for its size. The higher power allows you to more quickly disinfect surfaces; in seconds, rather than in minutes.
It has a USB charging port and comes in a gift box with a USB charging cable and instructions. A blue LED blinks as it is charging. A red LED indicates that the UVC lamp is ON. It is equipped with safety features.
Specifications
Size: 6.4 x 2.1 x 2.0 inches
Charging Input: 5V, 1A
Power: 7W
Lamp Life: 8,000 hrs or more
Wavelength: 253.7 nm
Shell Material: Fire resistant Polycarbonate
Temp. Range: 0 to 50°C
Cost: $89
Safety Note:
Keep away from children & avoid exposure of skin and eyes to UVC light.